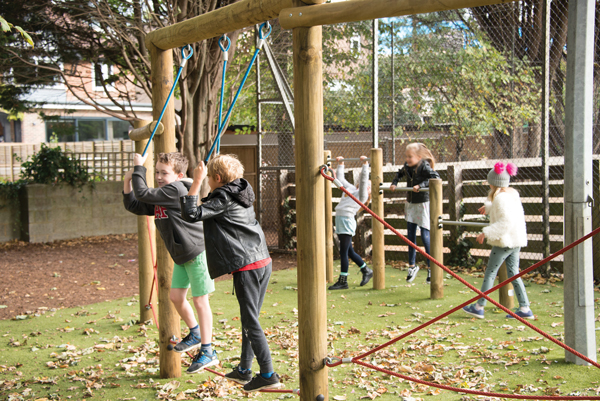 by Tanya Petherick
Class Of Their Own
Children love to play. We know that, but just what is it about play that children love? At this point in an article, you might expect to see a definition of play. As people who study play are fond of saying; play is easy to see, but hard to define. The desire to play is innate. Innate is a word we can define. It means natural, in built, instinctive – in other words, no one needs to, or indeed, can, tell a child how to play. Play can be facilitated by adults, yet it is essentially child-led; children doing what they want with the resources they have available. Think about all the times a young child has been more interested in the cardboard box than the gift inside. Yet, play is not just for toddlers. Children of all ages learn through play. This might be something pragmatic, such as young children playing shops and counting out one apple and two pears, through to older primary-aged children playing card games using more advanced numerical skills.
Children receive a natural satisfaction from play. In academic circles, this is termed intrinsic motivation; a behaviour which is driven by an internal reward – put simply, play is something children want to do. A lot of the time, play is fun. Playing with friends, playing outside, getting wet, staying dry, playing in pairs, playing in groups, playing alone, imagining, making, cutting, sticking, creating, cooking, discovering, exploring – they all sound like great fun. Undoubtedly, one reason children might love play is it can be enormous fun – but it isn't always. Sometimes play is sad, unfair or physically painful; think about children role-playing sad events, not being included in a group game and that childhood staple of grazed knees.
These three examples alone show how play can prepare children for life as an adult, sad things do happen and developing skills to process these emotions help us makes sense of life, understanding unfairness helps us to process information, and those grazed knees? Well, they teach us to tie up our shoelaces or the need to take more care on the scooter.
Can you remember being bored as a child? Getting part way through the long school holiday and declaring the dreaded "I'm bored" phrase? Being bored, or more importantly, being allowed to be bored, is an important part of a child's development. It is when children are bored that they make creative use of the resources around them. I can remember 'ruining,' in my mum's words, and 'making more fun' in mine, a game of Connect 4 by painting the inside of all the red and yellow circles with different coloured paint and using my new pieces to create a more complex version of the game. Had I not been bored with the original version of the game, I would never have developed my own, more engaging version of the game (I have to confess that this happened years ago, and I am still waiting for Connect 4 to pick up my great idea!). It is the necessity of creativity that results from being bored that can create fantastic fun.
Children have an innate desire to play, are intrinsically motivated to do so, and are creative about it, but does that answer our question about why children love to play? In a way it does. But let's look at the question from a different angle. Maybe it is less about a child's desire to play, and more about the associated benefits of play that have kept play at the evolutionary forefront of a child's development. It is through play that children develop confidence, self-esteem, independence, emotional resilience, physical skills, concentration and creative thinking. Or, put another way, the skills that follow children into adulthood. At a time when children face criticism for being too attached to electronic devices, not doing enough exercise and being 'over-scheduled' the benefits of play may seem an overly simplistic response, yet as we have seen, it is through play that children find out who they are, and how the world around them works.
It can be easy to overlook the benefits of your child 'just' playing when planning the summer holidays. Allowing a child to follow their individual interests reduces guilt when planning holiday childcare, however, do not feel the need to overschedule children. As a parent or carer in today's busy world, giving children the time and space to play is one of the best things a parent can do to help their child develop the skills they will need growing up and into adulthood. So, turn off the tablet and let children play in the way you did: on their own, with friends, at a holiday club and don't forget, you can join in too! Let yourself be led by your child and don't worry if you can't remember how to play. It is what children do, so give them 30 minutes of your time and encourage them to choose what you do together – it is invaluable time together, and your child (and you!) will love it, but, also allow them to get bored and get creative – you never know where it will take them!
Class Of Their Own offer high quality, affordable and secure out of school clubs for primary school children aged 4-11. www.classoftheirown.com