Sleepovers are a childhood staple but can be a daunting time for parents. Have no fear, we've put together some helpful tips and advice for a smooth sleepover experience.
1 Food
Hungry children are no fun so make sure you have plenty of food and snacks to keep them fuelled and happy. Self-serve stations are great fun and easy to prepare, try a burger bar, taco bar or a noodle/pasta bar with a selection of toppings and sides. Grab some recyclable 'take-out' boxes to minimise washing up.
2 Setting up c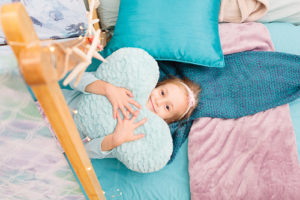 amp
Living rooms are a good option due to size and TV access for movies but make sure pets can be relocated and the TV usage is monitored so they don't stumble across any late night horrors by accident. And don't forget to move any precious ornaments!
3 Midnight feast
This definitely doesn't have to be at midnight – as hopefully everyone will be asleep by then! Consider having a break in the movie and doing a fruit fondue or a popcorn bar with a selection of toppings and sauces. Try some sugar alternatives to keep the sugar rush under control.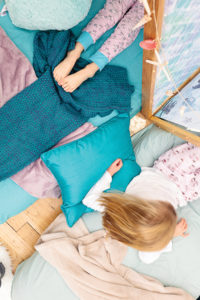 4 Entertainment
Garden games are great for summer and for burning off energy. For rainy days you can try DIY pamper packs or craft packs. Alternatively hire an external entertainer to come in and give you a few hours peace. Movies are great for later on and you can always have a pre-selected list to minimise arguments.
5 Nervous children
Be open and discuss action plans with parents beforehand, especially if a child has never been to a sleepover before. Make sure you know where each child's parent will be and always get two contact numbers from parents.
6 The morning after
Choose your collection time as mid-morning giving the children a chance to have breakfast and, most importantly, don't plan too much for the next day, you may all need a few impromptu naps to recover!