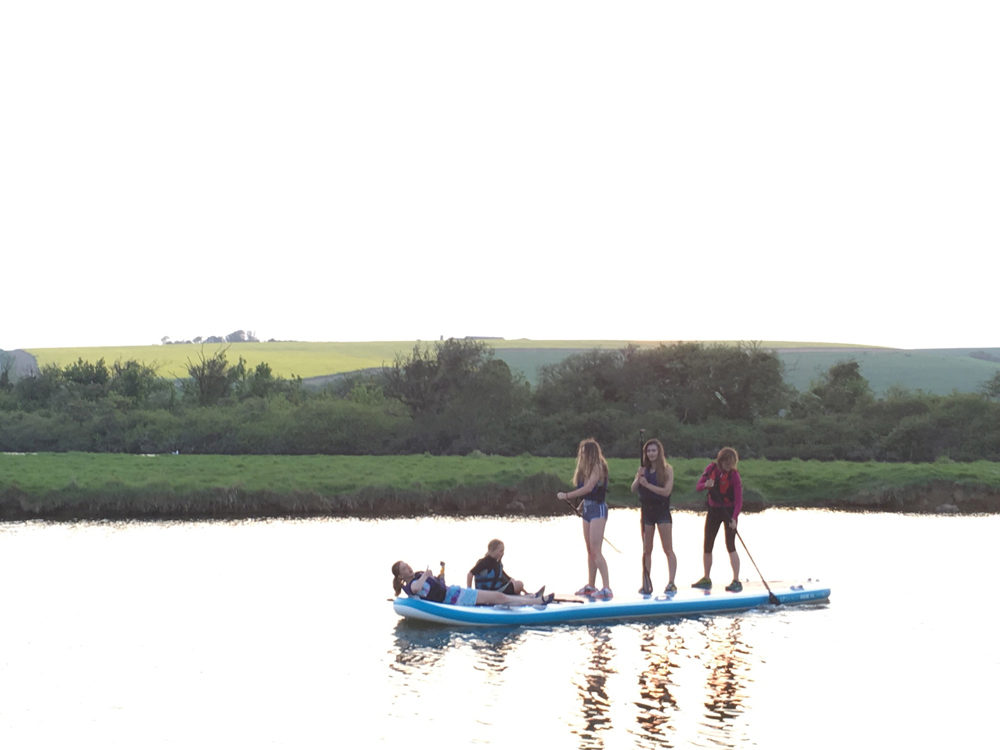 Spending time outdoors is the key to happier, healthier and more confident children. However, only one in five of them regularly play outside, says leading youth charity YHA (England and Wales).
The charity says that the opportunity to have adventures in the outdoors is vitally important to developing young people's confidence, resilience and ambition for the future. Studies also show that just five minutes of 'green exercise' can improve a child's mental wellbeing.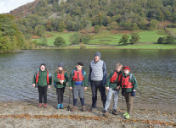 To help more young people benefit from the transformational power of travel and adventure, YHA has launched a campaign – The Adventure Effect. It hopes the campaign will inspire young people and their families to get outdoors.
Karen Pine, Professor of Developmental Psychology at the University of Hertfordshire, who has supported YHA with the development of The Adventure Effect, said: "If we want to raise children to be healthy physically, mentally, socially and emotionally, we must look at the experiences they're having during childhood. Outside, spontaneous experiences in nature are critical to their development."
She explained: "Being unable to get outside for a prolonged period can lead to stress and depression, which sadly besets many people
in our society today. Time outdoors spent having adventures in nature helps to build resilience – which is our ability to bounce back in life. This is an incredibly important skill." Highlighting the impact of people not having the opportunity to access travel and the outdoors, YHA confined the professional adventurer and author Alastair Humphreys to a room for three days. In contrast, the film also follows five young people during their first trip to the Lake District and demonstrates their personal transformation during that time.
The thought-provoking social experiment has been documented in The Adventure Effect film. Watch the film and learn more about The Adventure Effect at www.yha.org.uk/adventureeffect
The film charts Alastair's increasing frustration and unhappiness at having the opportunity for adventure removed from him. On day
two of the experiment he admits to 'feeling low'.
Commenting on the social experiment, Alastair said: "I am delighted to support YHA's Adventure Effect campaign. Being inside the room was a big learning experience for me. Three days seems like nothing but when the ability to go outside whenever you want, and the mental stimulation that goes with it, is taken away from you it is a huge shock. I was really surprised to discover I use my phone too much and use it to fill in any quieter times during the day. I also realised that I take my ability to have adventures – big and small, for granted."
He added: "Adventure is as much about your attitude as anything else. Be curious and seize the opportunities that are available to you. YHA makes it easy, cheap and accessible for everyone to get their adventure started."
As part of YHA's Adventure Effect campaign, adventurer Alastair Humphreys has shared his five tips for people to get their adventure started:
1. Don't just talk about it. Do it.
2. Do something simple and small, like going for a walk in your local woods or head up a hill.
3. Make sure you're warm and prepared for bad weather with suitable waterproof clothing.
4. Take friends or family with you so you can share the experience and encourage each other.
5. Making the most of the outdoors shouldn't be about pushing yourself and feeling miserable. Go at your own pace and have fun.