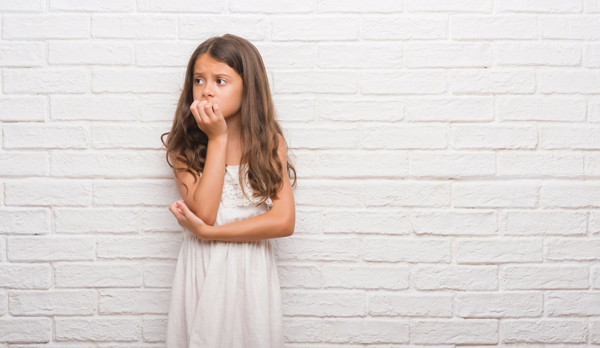 Are you finding it hard to get support?
Help is at hand…
Half of all lifetime anxiety disorders emerge before the age of twelve with around 15% of children being thought to suffer from an anxiety disorder.
(Anxiety UK)
A certain amount of this emotion is considered to be normal in everyday life but once it begins to impact upon a child in a negative and persistent way it becomes a problem. Sometimes it revolves around a child's social life and friendship issues. It may be more about fear of failing academically. It could include uncertainty about the future, fear of the dark, problems sleeping and school avoidance. However it presents itself, there are some very useful cognitive behavioural techniques that may be used to help the child think in a different way about their problems.
Guided Parent Delivered Cognitive Behavioural Therapy (GPD-CBT) is a new evidence based service designed to support parents struggling to get help with their child's anxiety. The programme which is being offered through the charity, Anxiety UK, has been designed to help increase parents' confidence and empower them to support their child.
The positive impact that a parent can have in helping their child to overcome their problems should not be underestimated. This is emphasised throughout the sessions. There are a number of advantages to working solely with parents or guardians instead of with the child, not least the fact that parents are considered to be the experts on their own children.
CBT has been extensively researched.
It is a solution focused time limited form of treatment and one which is most often recommended by the NHS to patients needing support for a number of mental health problems.
The therapist registered with Anxiety UK to deliver these sessions, will work collaboratively with parents, providing them with strategies they can use at home to help their child, between the age of seven and 12, overcome anxiety.
Four one hour sessions are conducted with the parents face-to-face, by phone or web cam and two 15 minute sessions take place over the phone or via web cam. The support package includes a copy of 'Helping your Child with Fears and Worries: A self-help guide for parents' by Professor Cathy Cresswell and Lucy Willetts.
Annabel Marriott is registered as an Anxiety UK GPD CBT practitioner.
For further information or to arrange an informal chat about Guided Parent Delivered CBT, Toolkit for Anxiety workshops or self-help groups, please email Annabel at: annabel@toolkitforanxiety.com
www.toolkitforanxiety.com