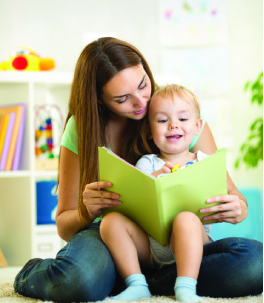 Children inherit more than just genes from their parents. Your manners, habits and overall view of life tend to influence the person your child will become. It is important to introduce certain habits into your child's routine from a young age to maximise the chances of them carrying it through into adulthood.
Here, Richard Dwyer from UK Flair Gym shares five basic but often overlooked habits your child should adopt:
1. Making the bed – It has been suggested that making your bed in the morning can improve productivity levels which, in turn, boosts your mood. Not only will your child's room look tidier, but they will be more likely to achieve their daily goals.
2. Eating breakfast – If your child skips breakfast from an early age, it is likely they will carry this bad trait with them for the rest of their lives. Teach them that eating breakfast helps kick start their metabolism and will energise them for the day – giving them both brain and body power!
3. Daily exercise – Whether you encourage your child to join a sports team or simply go for a bike ride, making sure they exercise for at least thirty minutes a day is a great habit to form. Aside from the physical aspect, daily physical activity will boost mental wellbeing and help make your child look at life more positively.
4. Make new friends – This is a skill that your child will require throughout their entire life. Knowing how to confidently build relationships with new people will not only enhance their social life but also their professional one.
5. Reading – Although weaved into their school life, it is encouraged that children should read at home for leisure. Not only will this make them a more confident communicator, but it will also enhance their writing and comprehension skills which are invaluable in later life. Try incorporating reading into their bedtime routine!
Since his childhood, Richard Dwyer has been passionate about his own fitness. With experience as a stuntman for countless films and TV shows, Richard decided to put his full energy into building gymnastics clubs to allow children (and their parents) to benefit from physical activity. Now, he builds children's confidence through gymnastics that teach valuable life skills. Richard does this through three separate businesses: www.ukflair.com/ www.gymclassroom.com/ www.kidzimpact.co.uk