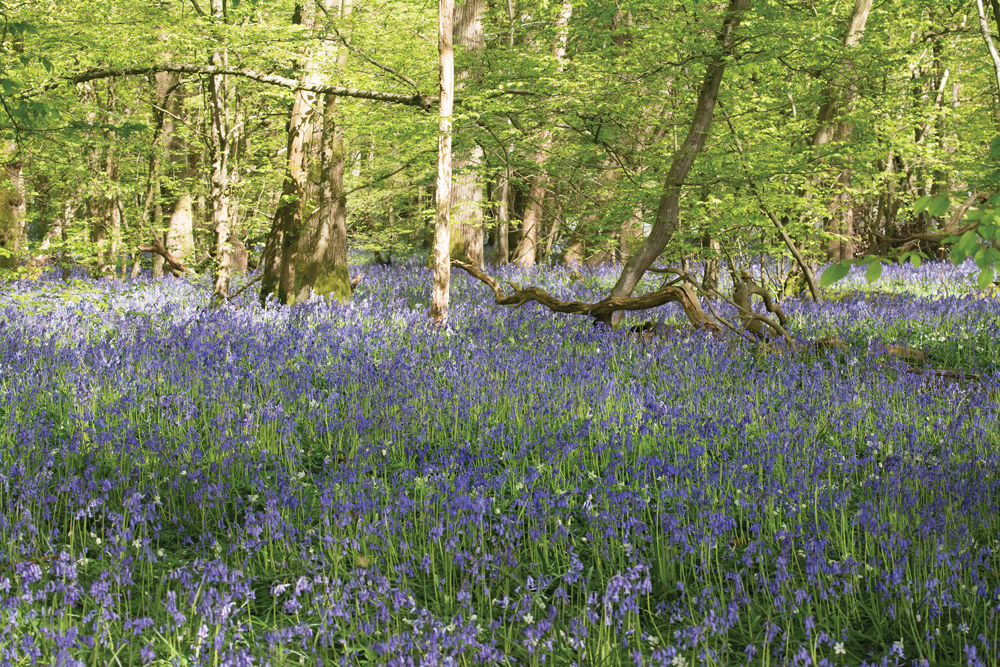 by Andrea Pinnington and Caz Buckingham
Fine Feather Press
Grab your coat, your wellies if it is raining, your family and perhaps a picnic, for the dark days of winter have passed and the spring we have all been waiting for is here. These are a few suggestions, COVID restrictions allowing, for where families can go to enjoy some particularly wonderful spring sights across both Sussex and Surrey, but if there is one thing that our confined lives have taught us, it is that we don't have to go far or even anywhere further than our doorstep to enjoy the natural world.
Spring flowers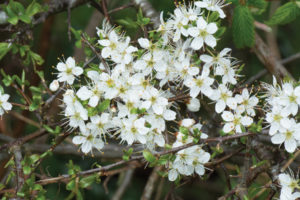 Sussex and Surrey have an abundance of woodlands – here the flowers appear early in the year when the ground has warmed up and it is light. Once the leaves on the trees have come out, the woods become too shady for most flowers to grow. Plants that take full advantage of the brighter spring conditions include wood anemones, bluebells, primroses, common dog-violets and lesser celandines. Of all these, perhaps the bluebell puts on the most impressive display, for few wild flowers cover the ground so completely or smell as sweet. Chinthurst Hill near Wonersh, Brede Hill near Battle, Heaven Farm near Uckfield and Angmering Woods near Arundel, all put on annual bluebell spectaculars along with a medley of other spring flowers.
Orchids have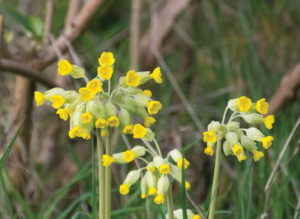 a captivating appeal for many people and to discover one is thrilling. Ditchling Beacon and Malling Down are excellent places to search for them. Look out now for the early purple orchid – its clusters of flowers, long spotted leaves and unpleasant smell help to identify it – and come back in the summer for more orchid spotting.
The prospect of free food is always appealing, and a great family springtime activity is foraging. This is the season of ramsons, otherwise known as wild garlic. The young leaves make deliciously pungent soups, salads and pesto and the flowers, seed pods and bulbs are all edible too. The Downs Link path which runs for 37 miles from Guildford to Shoreham provides a great day out for families on bikes or on foot. Here wild garlic grows in abundance but for other sites, there is a fantastic website called www.fallingfruit.org
with an interactive map showing you sources of food growing on common land.
Trees and hedgerows
When winter shows no other sign of ending, along comes the blossom from trees such as blackthorn followed by wild cherry, crab apple, rowan and hawthorn. Every lane puts on its own frothy display for us to enjoy. Get to know where local elder bushes grow, for there is nothing so simple as making elderflower cordial. Another foraging find (maybe not for the children) are the youngest, freshest beech leaves which can be used in salads or soaked in gin. Beech trees are a feature of most of our deciduous woodlands but the ones at Staffhurst Woods near Oxted and Ashdown Forest are particularly fine.
Insects
Early in the year, insects emerging from hibernation are desperate for food. Queen bumblebees fly between early nectar sources such as cowslips, red dead-nettles and lesser celandines as do early butterflies such as brimstones and orange-tips feeding on cuckooflowers, honesty and garlic mustard. Surrey and Sussex are rich in places to see butterflies, but particularly good locations include Box Hill, Denbies Hillside, The Devil's Dyke, Newtimber Hill, Rowland Wood and Pewley Down.
Birds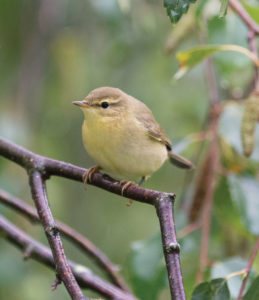 There is no better season for listening to bird song and often the adventures begin by simply opening a window! Every habitat has its own star performers with some having flown vast distances to be with us. If you want to hear some outstanding virtuosos then head to heathlands such as Chobham, Pirbright, and Iping and Stedham Commons. Here you may hear (if not see) buzzy Dartford warblers, melodious willow warblers or perhaps a chirring nightjar or two. Even more discrete than these birds are the nightingale – its drab, brown colouring making it almost impossible to spot in the dense undergrowth it inhabits. Its song, though, is unmistakable and the male sings both day and night until it finds a mate. Make your way to Ebenhoe Common, Pulborough Brooks and Puttenham Common for an unforgettable auditory experience. Make a note of International Dawn Chorus Day which is on Sunday 2nd May this year. Events are usually planned by a range of local wildlife groups.
Reptiles and amphibians
On sunny spring days, the coconut-sweet smell of gorse fills the air and reptiles such as lizards and adders like to bask in the sun. A stroll on Thursley Common's boardwalks usually reveals some reptilian activity but if none materialise there is usually plenty of other wildlife to watch such as dragonflies and damselflies along with carnivorous plants and cuckoos.
For more information

The best way to find out more about these and other nature hotspots across the counties is to contact our wonderful wildlife charities. Most of these have local branches and are bursting with ideas for family activities and places to explore. Among these are Butterfly Conservation, Plantlife, RSPB, Wildlife Trusts, Woodland Trust and the Wildfowl and Wetland Trust (WWT).
This is merely a quick canter through a handful of experiences on offer outside in Surrey and Sussex this spring. We apologise for all the obvious ones we've missed out. We'd love to hear about the ones you cherish and are willing to share on our Facebook page (www.facebook.com/FineFeatherPress) and on Twitter (@NatureActivity).
Andrea Pinnington and Caz Buckingham run natural-history publisher Fine Feather Press from their homes in Surrey and East Sussex.
Their latest title – The Little Book of Wild Flowers – is now out.