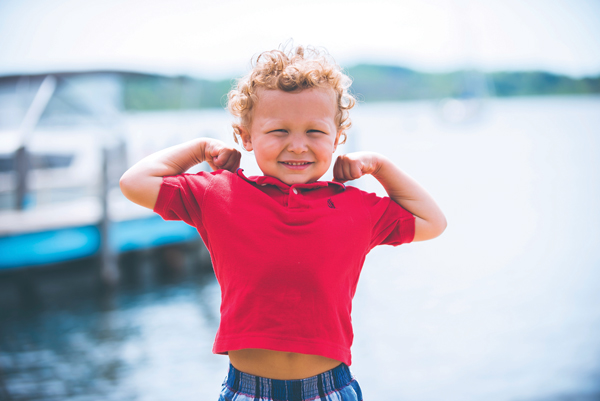 by Polly Warren
Centre Manager at First Class Learning – Brighton
Could tutoring be the answer?
With children facing tougher exams and tests such as the new style GCSEs and the more challenging SATS tests for seven and 11 years olds, the tutoring industry is continuing to boom for children across the board, with a quarter of all school children receiving some form of tuition in 2018.
However, concerned parents are hiring tutors for their children not only for exam preparation, but for a whole number of reasons from helping give their children's self-confidence a boost to giving them an extra challenge in their strongest areas. Some use tutors to help catch up with school work after absence, others to help their children grasp key concepts in maths or English if they've been struggling.
Whatever the reasons, tutoring has been shown to improve school performance, confidence and self-esteem, as well as help children develop independent study skills and learn at their own pace.
Maths is the most popular subject for tuition (77%), followed by English (55%) and then science (30%).
How to choose the right tuition for your child
In the past, choosing a tutor was largely based on personal recommendation, but nowadays the industry is far more professional and there are many different tutoring services to choose from.
One-to-one tutoring at home
These lessons usually take place in the student's or tutor's home and involve just the pupil and tutor. One-to-one attention may be required if a child is really struggling in a subject or if they have a complicated learning style, but this traditional option is by far the most expensive. One-to-one tutors charge on average between £25 and £40 per hour, working out between £100 and £160 per month.
One-to-one and small group tutoring at a study centre
During these sessions, an expert tutor will be responsible for no more than six children at a time. The tutor not only works with each child on their own individualised learning programme by providing expert support and guidance, but they also encourage independent learning.
When children study alongside other children in this sort of small, focused group, the pressure of sole one-on-one attention is taken off individual children, whilst allowing for one-to-one help from the tutor when needed.
This type of tutoring is typically cheaper than private one-to-one tutoring but can still be highly effective. Many children prefer it as it is not as intense as one-to-one home tuition and helps keep learning fun. Study centres charge between £60-£70 a month.
Parents of Evie, who attended Brighton's First Class Learning' study centre say:"We were really impressed with how much the support helped Evie. She has a much more positive attitude to learning and we can see a huge improvement in her confidence, ability and approach to her
maths work."
Online tutoring
Online tuition is tutoring that takes place over the Internet using a communications programme such as Skype or Google+. Private online tutors are often more affordable (£20-£30 per hour) as they will not be required to travel and may choose to tutor more than one student at once, but many parents feel uneasy that tutors will not be in direct contact with the student.
It really makes a difference!
Extra tuition really can make a huge difference, and it's more affordable and accessible than ever. Once a child starts understanding the material, the frustration, anxiety and apprehension they felt about schoolwork will disappear, and they will carry this new found confidence with them back to the classroom, allowing them to blossom and genuinely start to enjoy learning again.
Polly Warren is a teacher with many
years of experience across a range of educational settings, and Centre Manager of First Class Learning's (FCL)
study centre in Brighton.
Please contact Polly on 01273 730873
www.firstclasslearning.co.uk/
brighton-withdean
brighton@firstclasslearning.co.uk