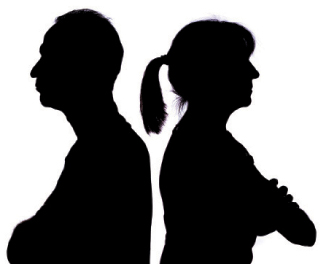 by Rachael House
Senior Associate Solicitor, Family Law, Mackrell Turner Garrett Solicitors
What is the current divorce law in this country?
Under current divorce law, if you and your spouse have not been separated for two years or more you can only get divorced by showing that your spouse has committed adultery or behaved in such a way that you cannot tolerate living with them (known as unreasonable behaviour). Only then will a court grant you a divorce.
Adultery and unreasonable behaviour divorces are known as 'fault-based' divorces and usually increase acrimony between spouses. For example, to demonstrate that your spouse has behaved in such a way that you cannot tolerate living with them, you have to write some unpleasant words about them and their behaviour. For your spouse who is at the receiving end of these unkind words it can cause them distress and make them even more unhappy with you, when tensions may already be running high. This type of divorce is especially unhelpful where there are children of the family, as relationships between parents can deteriorate further at a time when it is more important than ever for parents to work co-operatively.
Over the years, the Government has been reluctant to reform divorce law, believing that making it easier for couples to divorce would somehow undermine the sanctity of marriage and increase the rates of divorce.
What is changing?
In 2017, a national survey carried out by the Nuffield Foundation found that in fault-based divorces 62% of petitioners (those instigating the divorce) and 78% of respondents (those at the receiving end of a divorce) said that using fault had made the process more bitter, 21% of respondents said fault had made it harder to sort out arrangements for children, and 31% of respondents thought fault made sorting out finances harder.
In 2020 the Government passed the Divorce, Dissolution and Separation Bill following lengthy campaigning by family lawyers. The Bill paves the way for a new divorce process where blame does not have to be attached to one party.
The general consensus amongst family lawyers is that the changes do not make the physical process of divorce any easier and certainly no quicker than the current system. The huge benefit of the changes, however, is that the process will be far less acrimonious and emotionally damaging for all those involved.
When can I get divorced under the new law?
The new law will come into force in autumn 2021 (no exact date has been set as yet) so there is still some time to wait.
Once the new law is in force, you will be able to proceed with a divorce by providing a 'statement of irretrievable breakdown.' The current two-stage process, decree nisi and decree absolute, will remain and a minimum timeframe of six months will be set from the date of the petition to decree absolute. There will also be an option for you and your spouse to issue a joint divorce petition.
What if I still want to get divorced now without blaming my spouse?
If you want to press ahead with a divorce now without attributing blame, then if you have been separated for two years or more you can get divorced on the basis of 'two years separation' – provided your spouse consents. If your spouse is not going to consent then you can only get divorced without attributing blame if you have been separated for five years or more.
If the above routes are not a viable option for you but you still wish to formalise the financial matters of a separation immediately, then you can enter into a separation agreement with your spouse – provided they co-operate – to divide up the finances of the marriage with a view to divorcing once the new law comes into force. At the point of divorce, your separation agreement can be converted by a family lawyer into a court order. It will then become legally binding under matrimonial law once a judge approves the order.
What shall I do next?
If you are unsure as to whether to press ahead with your divorce or to wait a while, it is important to find out more about the legal options available to you by contacting a family lawyer for advice.
Rachael House is a specialist family solicitor at Mackrell Turner Garrett, an established firm of experienced Solicitors based in Woking. www.mtgsurrey.co.uk