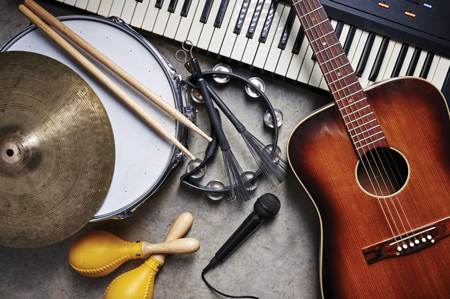 by Oliver Roberts
Penguin Instrumentors
As a parent the topic of music lessons will likely crop up at some point and knowing how to help your child with lessons can feel like a total mystery: "Which instrument should I choose?" "Are group or private lessons best?" "What should I look for in a teacher?" These are just a few of the questions parents can face before starting lessons. However, supporting your child in their musical pursuits doesn't have to be a challenge and we have put together a few tips to help you and your child answer that all-important first question of which instrument to choose!
Before we get started
As obvious as it may seem, the first questions you should be asking yourself when choosing an instrument are "Will my child find this fun and enjoy the experience?" and "Does my child have any preference?" After all, enjoyment leads to enthusiasm, enthusiasm leads to engagement and engagement leads to – reward!
So which instrument?
The biggest decision when starting music lessons is deciding on the instrument your child should learn. But luckily this isn't something you need to fret over because there is no wrong answer. The transferable skills learnt from being musical in general are just as important as the specific instrument being learnt. Besides, there are always opportunities to press pause if your child isn't enjoying lessons and try something different.
So, assuming that you don't already have an instrument in mind, the first step in choosing an instrument is to find out which instruments are easily available to you. This may mean researching what the local teachers in your area can offer or which instruments are taught at your child's school. The size of the instrument may also be worth considering. Pianos for example are a fab first instrument, however, they are also pretty large pieces of furniture and not all of us have the space to house them (although a digital piano or keyboard are good alternatives if a piano won't fit). Other instruments like cellos, saxophones and some of the larger brass instruments can also be heavy and tricky for younger hands to grip properly.
Age
Your child's age is a big factor in choosing an instrument. The earliest recommended ages for most musical instruments is generally about seven or eight years old, with the ukulele and recorder being a bit younger, and guitars, big brass and drums being a little older. This is largely due to the development of a child's fine motor skills. However, if your child is showing an interest in music before this age then activities like singing around the house, group music sessions for infants or even having fun with rhythms during impromptu drumming sessions (using household items) can all make for great introductions to music.
Cost
Budget is another important consideration when picking out an instrument. There are instruments to fit all budgets and prices can range from just a few pounds to tens of thousands. However, some music shops may offer financing options for pricier instruments and some schools and music schemes offer to loan instruments to their pupils. It may also be worth noting that not all instruments are always treated equal when it comes to lesson prices with orchestral, piano and singing lessons typically priced higher than guitar, ukulele and drums which may become significant over the long-term.
Motivations
The last thing to think about when weighing up your options is the reason for learning. Almost any instrument can fit any musical aspiration, however, there are a couple of points to be aware of. If you think a casual approach to music would work best for your child then maybe the guitar, drums or piano would be your best choice because of their relative ease when starting out. On the other hand, orchestral instruments may take a little longer before the practice starts yielding the same results but they are fantastic for providing unique social experiences with opportunities to perform in orchestras, chamber groups and other ensembles as well as large repertoires of truly beautiful solo pieces to enjoy. It is also fairly common for children to start learning an instrument like the piano and after a year or two switch onto something else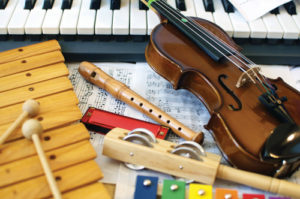 Size
Once you've decided which instrument is right for you and your child, the next question will be, what size? Most instruments come in varying sizes which are suitable for the different ages of children and many music shops will have someone who can help you find the correctly proportioned instrument to suit your child.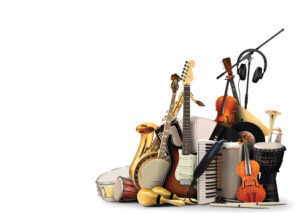 Still undecided?
At the end of the day, there are always 'the big three'. Piano, violin and guitar and if in doubt you can always plump for one of these. There is a wide range of instruments available to buy, many teachers to choose from and a variety of directions that lessons can be taken from classical grades to pop, jazz and folk. And if that doesn't work out, you can always change your mind and try something else!
Instrumentors is a music lessons service established in Brighton & Hove specialising in private one-to-one tuition and online lesson management.
www.instrumentors.co.uk