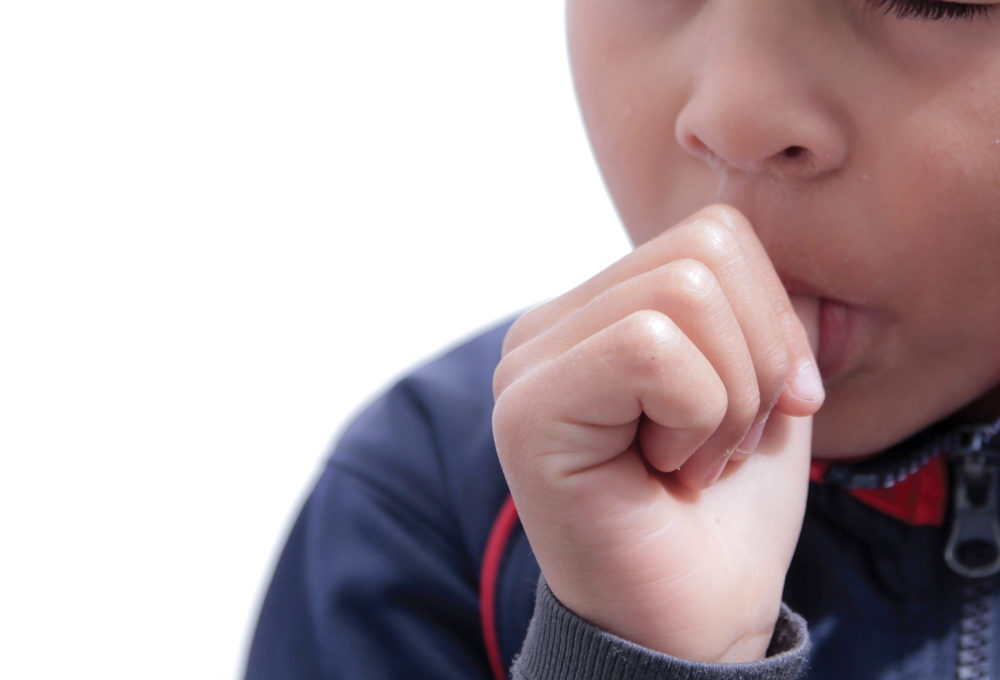 by Dr Chaw-Su Kyi
Orthodontist
Thumb sucking is a natural and soothing habit that many babies start while they are in the womb. Studies have shown that foetuses can start thumb sucking as early as the 10th week of gestation! From birth, the habit often naturally continues, until the age of three or four. Most often, children will stop at around this age as a result of learning other ways of expressing themselves like speaking.
For older children who continue to be thumb suckers, peer pressure at school can often end the habit. However, according to the British Orthodontic Society one in every eight children (aged 7-11) have a prolonged digit sucking habit. Girls are more likely to be prolonged digit suckers than boys.
Why stop thumb sucking?
Thumb (or finger) sucking is probably one of the most common habits infants have, and for the majority of us, we often stop in our early years. However, it can prove to be a difficult habit to break. Research has shown that there can be a number of problems associated with thumb or finger sucking in children. If the act of digit sucking is performed vigorously over a prolonged period of time, this may cause issues with the growth of the mouth and the alignment of child's teeth. Because thumb sucking affects the development of the teeth, jaw and palate, the habit can also change how children eat and speak. Thumb sucking may cause lisping and other speech impediments, including an inability to pronounce hard consonant sounds like 'D' and 'T'.
If your child is still sucking their thumb once the permanent teeth begin to erupt, it can begin to impact the adult teeth. If the thumb (or finger) is placed in the mouth for prolonged periods of time, the thumb itself begins to act like a brace – pushing the upper front teeth forwards and the lower front teeth back. As the thumb is resting in-between the upper and lower teeth, it can also prevent the normal eruption of the front teeth, causing an open bite and the front teeth not to meet.
When we should look to stop the habit?
The sooner a child can be encouraged to stop thumb sucking, the greater the probability no lasting impact will be experienced to the teeth.
If your child's teeth have begun to move as a result of thumb sucking, there is still a possibility, if the habit is stopped early enough, the teeth can start to return to their normal positions as children are going through their growth and development. This may mean they do not require orthodontic treatment to correct any misalignment of their teeth caused by their thumb sucking.
How to stop thumb or finger sucking?
Thumb sucking can be a tricky habit for children to break. It's one of those things, as adults that we often shy away from encouraging our children to stop doing as we know it may be difficult and stressful to try and stop. We first have to start with the child – if he or she is determined to stop the habit, it will happen, but having a habit breaker has shown to aid in the cessation of the habit.
All habit breakers work by acting as a reminder – letting your child know that 'their digits are in the mouth and to take it out'. There are varnishes which you can paint onto the nails which are designed to be extremely unpleasant tasting. Some parents turn to thumb or finger guards, that can be worn at all times, and prompt children to remove their digits as the feel of the fabric in the mouth is less pleasant or comforting.
If these remedies do not work, there are other options that have been shown to be effective at stopping thumb sucking. As well as straightening the teeth orthodontists, commonly see and treat patients to help stop thumb-sucking. They are able to fit a type of brace to act as a permanent habit-breaker. The brace is often fixed with a little 'gate' on the palate which acts as the 'reminder' to remove the thumb.
These devises tend to be fitted for around three months before they are removed, typically the habit is broken within a month, and the device is left in situ for at least two months after the habit has stopped to ensure it's ceased.
It is important that the digit sucking habit is stopped at a young age to allow the teeth to 'recover'. If the habit is continued through to adolescence, it may have severe consequences on the developing dentition – particularly their alignment. Often brace treatment with fixed braces will be needed and possibly removing teeth to allow space for the teeth to be moved back into their correct alignment to attain a
good overbite.
If you would like some advice on stopping a thumb-sucking habit from Dr Chaw-Su Kyi please visit