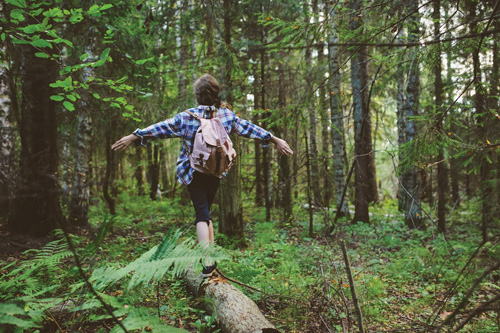 by Richard Irvine
author of Wild Days and Forest Craft
This very strange year has seen many of us desperate to take whatever opportunities we can to be outdoors, exploring our local neighbourhoods. Wilderness might not always be on the doorstep, but little bits of wild nature can be found everywhere – whether you live in a bustling city or its suburbs, or close to farms, forests or the coast. There are adventures to be had in parks, on city streets, canal tow-paths, riverbanks, beaches, woods, moorland and country walks.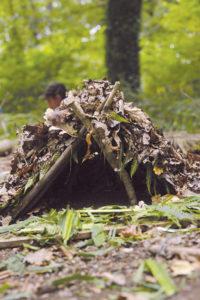 All that is needed is a bit of curiosity, a playful attitude and maybe a tiny bit of know-how. Paying attention to the ordinary and everyday that might have escaped our notice for years, can open the door to tiny adventures close to home. Outdoor play is not just a 'nice to have', it is essential for children to experience the world to learn about it and their place in it.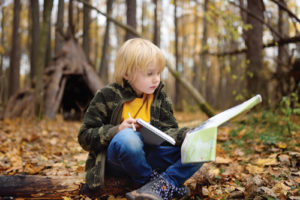 Learning about our neighbour-hood nature connects us to where we live and makes us feel more at home. The more time spent outdoors, the more you notice the patterns of the changing seasons; get to know the sights, sounds and smells of your local wildlife; and enjoy 'slow time' as you lose yourself in the fascination of nature. Creativity, resilience and positive attitudes towards the environment and exercise are forged in outdoor play. Understandable fears of busy roads and encounters with strangers can make parents and carers feel anxious about letting their children and young people play out of sight but it is vital that all young people have opportunities for unstructured outdoor adventures.
A simple walk in the park can be transformed into an engaging, playful experience with a mission to collect materials to make natural art or to make a wreath at home. A bit of string and some twigs can be transformed into boats to sail on the pond or canal with 'jelly baby' passengers to keep safe and dry if possible. Playing Pooh sticks, racing marbles down a hill and just gazing up at the clouds can turn reluctance into enthusiasm when it comes to getting children outside.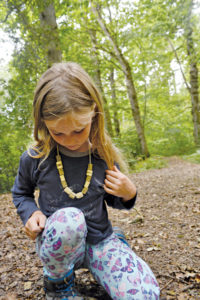 On your wild days out, it is very important to remember that the world is not a playground for humans but the habitat for us and all other living things. At the very least, we should try and leave as little trace of our activities as possible. It would be fantastic if we could leave things in an even better state than we found them and to have a positive impact on our environment.
To be safe in the world, young people need to be allowed to take risks. If they grow up insulated from potential harm, they may find it difficult to assess what is safe or dangerous for themselves and not learn to ask the important "What if…" questions that help us to consider the consequences of our actions and to make good decisions. Some of the best childhood adventures can involve fires, tools and the chance of getting lost, but all can be undertaken safely with trust, practice and common sense. You know your young people and context. My plea is to let them explore, play and experiment under the open skies. Join in alongside or keep an eye from a distance but try to relax, enjoy being outside with them and remember that the benefits of outdoor play and adventure will stand them in good stead for the challenges ahead.
Richard Irvine is a qualified teacher with a love of the outdoors and over 20 years' experience in the field of outdoor learning. His specialist knowledge of woodlands and practical education comes from a love of the outdoors and many years working for forestry and education organisations. An accomplished greenwood carver, he brings woodcraft into his work wherever possible through progressing children's skills at Forest School and running professional development workshops and recreational carving days for adults.
He is the author of Wild Days and Forest Craft from GMC Publications. He lives in Devon.