There's no such thing as bad weather – just the wrong clothes, or so the saying goes…
It also helps to be well planned when you have little ones still needing to burn off steam and be kept occupied. So it's no wonder that farm parks across the UK are growing in popularity with over 250 members of the National Farm Attractions Network (NFAN) setting the standard in good quality places for families to visit.
Nicola Henderson, CEO of the popular children's attraction Godstone Farm in Surrey agrees the winter months can be a challenge. But with nearly 20 years of experience in running family attractions and as a mum of three herself, she shares her three nifty tips with ABC Magazine on innovative ways to get outdoors in the winter.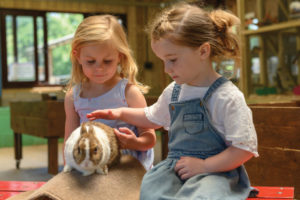 1 Seek out the animals who love the cold weather! You'll find many types of animals in a farm park, especially those who just love the winter months. Highland cows are a great example of a hardy breed and they look pretty impressive even if a bit wet and bedraggled! Many of the farm attractions now have interesting ways to feed some of the animals yourselves, plus opportunities to book in for exclusive experiences – we have introduced a Mini Farmer experience and it has been a huge hit.
2 Soft play is not just somewhere to dry off, it helps little ones learn through imaginative role-play. The brightly coloured and physically challenging play areas at many children's attractions are a familiar feature today thanks to the understanding we have for learning through play within the Early Years Foundation Stage (EYFS). Many soft play areas offer further stimulation for little one's imaginations with indoor play areas where they can pretend to be a vet, work in a café or as part of a construction team. It's a delight to see parents getting involved in the role-play too – encouraging bonding and learning even further.
3 Get hands-on with the animals. Being part of NFAN means that farms adhere to a strict code of practice for cleanliness and hygiene; parents can be reassured that they will find excellent hand washing facilities and protocols in place at farms with this accreditation. It brings absolute delight to their little faces when children get the chance to hold a rabbit, groom a guinea pig or see a newly hatched chick. These sensory experiences are so important and provide the perfect balance of fun and education and many farm parks have dedicated spaces, allowing these activities to carry on all year round.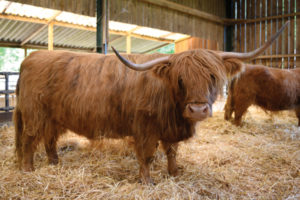 Nicola adds: "Our farm is home to over 500 animals so there's so much to do in the winter for families. I love having the chance to chat to the visiting children about the sheep in their woolly coats or encouraging them to pretend to be goats who keep active by climbing and jumping! As part of our 40th birthday celebrations we've been living by our moto of: Explore, Discover. Play. We have a large indoor playbarn with a dedicated toddler area, plus Wiglet's Play Village – an indoor role-play centre with a ball play zone and a baby area. Meaning there's wholesome farm fun to be had all year round."
Godstone Farm is open all year round, and a NEW Winter Pass has just been launched! Engineer your own fun this winter with our new pass, perfect for keeping the family entertained come rain or shine – and even snow!
www.godstonefarm.co.uk