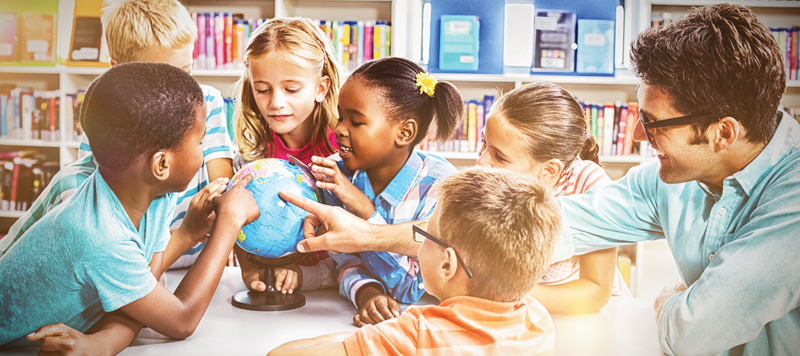 Jokes often narrowly miss the mark, but children love them. In amongst the less serious context of joking and any play on words, is a more complex business which plays a much bigger role in our children's early development than we could ever believe.
Children who are taught about the complexities of the English language through language-rich conversations with their parents or siblings are the same children who get ahead of their peers. As a child soaks in the rich talk at home, they become more adept at sensing intonation, playing with tone, using words in the right context and increasing their chances for a vocabulary advantage in their school. In the last ten years, there has been extensive research about language quality and early talking and how they significantly impact each other. The quality of a child's language environment has a huge impact on their relationship building, their early reading skills and therefore their access to the curriculum.
"Yes, yes" we hear you say, "but how can we help?" we hear you say. Before they even step through the school gates, some children have been exposed to five times as many words as some of their peers. There are many reasons for this, and we could analyse the amount of time a parent/carer spends on their devices whilst 'humouring' a child, or how long a child plays on a device, or plays alone. However, analysing is not the vital thing here, talking is! So significant is this issue that the government have launched an initiative on helping to close the vocabulary gap. Helping every child to have the early advantage of successful language development is likely the best educational priority we can select.
So, what can we do about ensuring every child sees the benefit of the early vocabulary advantage? The remedy is actually so much simpler than you might think. You simply cannot talk too much to your children. I used to explain it as a running commentary when asked what I meant about lots of talk. As breakfast is being prepared, a commentary on the routine will expose your child to the most commonly used vocabulary and when you later go for a walk and see all the natural things around you, your vocabulary may become more complex with new words starting to penetrate their sponge-like brain. For example, "Look Louis, the deer are rutting and making extraordinary noises. Can you see how their antlers can be used to warn away the other male deer? They are called stags."
This introduces more infrequent words, helping their vocabulary grow more quickly.
There are many activities that you can do with your children in order to help them with their vocabulary:
• Turn-taking.
The quality of our talk is obviously crucial and balanced turn-taking is vital to not only holding the attention of young children, but seeing them develop their language.
• Expanding and modelling.
When your daughter/son says "It's big car" – you can expand upon it and model the grammar a little too, "Yes – it is a big, red car – isn't it enormous?"
• Extending and explaining.
Explaining events, such as what is going to happen at the shops, or what happened on holiday last year, is the type of extended talk and language that has a positive impact on a child's vocabulary developing successfully.
For many of us this is a normal part of parenting life, but for some of us we realise all too quickly the times when we are not talking or even more importantly, actively listening to our children. A really useful tool is using picture books as a stimulus or prompt. Story structure, pace, prediction and vocabulary are all useful spin-offs to a picture book. How often have we as parents flicked through a story at bedtime, our eyes almost closed, skipping pages so that we finish earlier. We have all done it. But, some of those conversations are vital to that ever-growing vocabulary sponge in every child and it is our job to water it. There is no such thing as too much talk.
Tracey Chong is Head at Surbiton High Boys' Preparatory School, an academic independent IAPS School. www.surbitonhigh.com