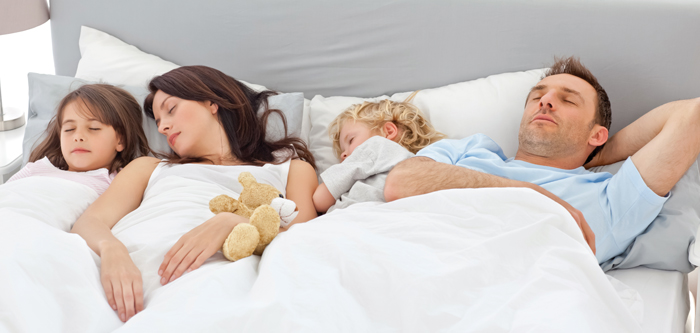 by Becky Goman
Child Sleep Expert
Holidays are something we work hard for and look forward to, but sometimes the thought of going away with children can be stressful and a big difference from the holidays we were used to 'pre-children'.
I sometimes reminisce about the 'pre-children' holidays, the lack of responsibility, wasting hours doing nothing and eating and drinking far too much, however when we have children, holiday priorities need to change. We need to remember that those lazy beach holidays will be replaced by the 'child friendly' ones or that the busy city breaks will be impractical with a child in tow.
If you are lucky enough to have a child that sleeps well, whether it's always been that way, or you have made a concerted effort to get your child sleeping well, it may come as no surprise that holidays are one of the biggest causes of sleep regression in children.
Children thrive on routine and whilst the odd car nap or late night will probably not do too much harm in the long run, if we completely mess with our child's routine it is likely to have a detrimental effect on their sleep, not only whilst we are on holiday but also when we return home.
It is really normal and to be expected for children to test the boundaries when they are somewhere new and it is also really common for parents to adopt a 'we are on holiday!' attitude. Try and think about your child's sleep needs as much as possible when you are away and this will ensure the holiday is much more enjoyable for all of you.
If you go abroad with a slight time difference (for example one or two hours, within Europe), this can be really beneficial. Keep your child's routine the same as it is and that way you will be able to enjoy a slightly later night and a lie in!
If your journey is slightly further afield, a well-rested child should slip much more easily into a new time zone than an adult. It is always advisable to adjust to the new time zone as quickly as possible, and maybe offer a nap for no longer than 45 minute to get them through until bedtime. If you have a choice between a strange dinner time or an earlier bedtime, always go with the earlier bedtime as an over tired child is much more likely to wake early, perpetuating the cycle and eventually making their sleep all over the place.
Sunlight is a really good tool for helping children adapt to the new time zone since natural daylight is the most powerful cue for our bodies to differentiate between day and night. Try to plan meals around the new time zone and get an hour or two of fresh air in the early afternoon.
As with all sleep situations, environment is key to ensure your child sleeps well. Use black out blinds and try and stay out of direct sunlight for an hour or two before bed as this will help to stimulate the production of melatonin, the sleepy hormone. Try and bring some things from home, such as their sleep toy or blanket or their unwashed sheets. Familiar smells from home can really help with your child feeling safe and settled in a new place.
If your child is eight months or older, try and create some sort of private sleep space for your child if possible and certainly try and avoid sharing a bed with your child. This will avoid the battle when you get home of your child being used to your presence at bedtime.
Regardless of whether you go abroad or have a 'staycation', or even just go to visit family for a few days, keeping the routine and environment as close to what would happen at home will ensure less chance of a regression either on holiday or when you return home.
Remember, family holidays are exactly that. They are for the whole family to recharge and reconnect, so don't stress and enjoy!
Parents I have worked with have said: "Teaching our son to sleep properly was one of the best decisions we have ever made. It wasn't easy at first but Becky was absolutely amazing supporting us through every single step. In particular we liked that Becky's approach was gentle but it really worked. We now have our evenings back and our son is well rested."
"I'm writing this as I'm having a glass of wine, just as I imagined. We are in Lithuania which is two hours ahead but we are keeping A to UK time so we are doing 9pm-9am routine – and it's working! He took less than 10 minutes to settle yesterday and today he settled as soon as I left the room. We are very impressed and happy. Thank you once again!"
Becky Goman is a fully certified Child Sleep Consultant and founder of The Independent Child Sleep Expert, who has helped families all over the UK get more sleep. For a FREE initial minute consultation call 07770 591159 or email becky@theindependentchildsleepexpert.com. Or for more information visit the website www.theindependentchildsleepexpert.com