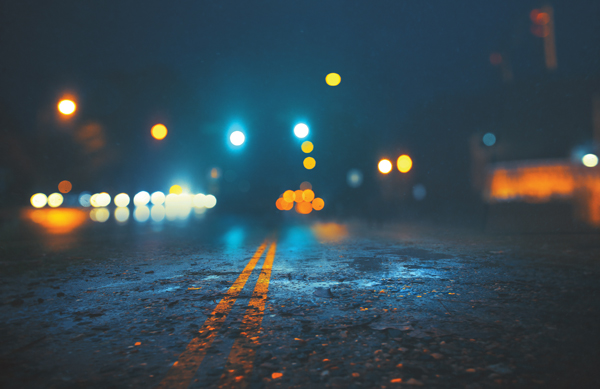 by Keith Baldock
Brighton & Hove Road Safety Officer
Winter's short days and long nights mean visibility on the roads can often be challenging. Added to this, inclement weather including fog, rain, mist and snow, along with wind, can make life more difficult. With children we do the best to ensure they are protected, aware that they haven't the experience to manage risks on the roads. However, as adults our brains have developed to make assumptions in order to cope with our complex lives.
Much of the world our eyes see but our brain doesn't actually process. It looks for changes and differences in areas it's learnt to expect, for the situation we are in. If we attempt to multi-task then the brain has to raise the threshold at which it operates. In some environments this is a relatively safe, rational decision. However, within more complex, risky environments such as on the road this may be irrational, and this can put ourselves and others in danger.
Most road collisions happen within 10 miles of home – partly due to the fact that our brains have become expert at what to expect, so almost appear to be on autopilot. This means that if something unexpected happens, we may not be ready to react. If, when driving, we choose to use a phone – for a call, text or social media update – we take away more of the brain's ability to react to the unexpected. Our reaction times increase.
The law signals that this is unacceptable and hand-held mobile phone sanctions now include six points on a licence and a £200 fine. Sussex University research shows that 'hands free' phone use is as distracting for drivers as hand-held devices; both reduce the brain's ability to focus on the road environment to a significant extent. This kind of distraction from a prime task is called 'inattention blindness' by researchers. The Open University activity 'Are you a focused driver?' challenges you to demonstrate how effective you are.
However, we all use the road, we've all got a responsibility to each other to share the roads safely. Highway code rules define what we should expect on the roads so that we can do this. Ensuring we look out for each other is really important but we can all make sure we are visible to others as well. Check all your lights work regularly, clean the lenses if needed. Ensure your windscreen wipers work effectively. If you are riding, walking or running at night be aware that although you might be able to see cars clearly under streetlights, the drivers may not see you. Consider what kind of clothing you wear and how visible you are. If it is raining and you've got your hood up, take the time to check traffic before crossing. Even if you are using a pedestrian crossing, take time.
Roads remain the riskiest places most of us encounter each day. Let's keep bringing down the numbers of people who get hurt on them each year – make sure you can be seen and be aware.
Brake Road Safety charity is running the National Road Safety Week – 'Step Up for Safe Streets' from 18th -24th November 2019 – see www.roadsafetyweek.org.uk to see how you, your school or organisation can be involved.
Locally visit facebook page: Share the Roads, Brighton & Hove
or Open University link: www.open.edu/openlearn/health-sports-psychology/psychology/are-you-focused-driver