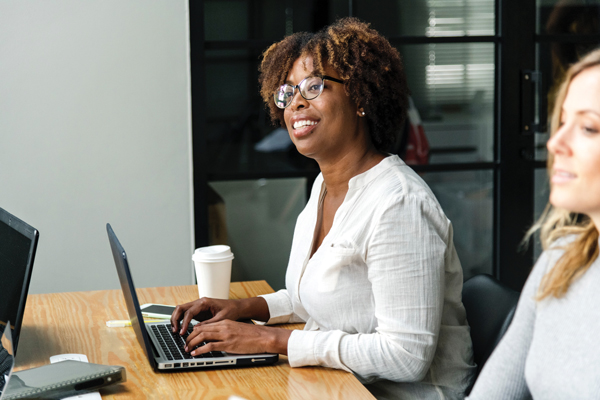 by Emma Cleary
Flexibility Matters
This summer you may be preparing to send your little ones off to school in September, making way for some time when its finally about you again. It may be time for you to step back into your existing career or a completely new one and if you've been out of the workplace for a while it can seem daunting diving back in.
No-one understands these challenges more than flexible recruitment experts Flexibility Matters who, since 2007, have been working with employers and talented mums filling roles outside of the traditional 9-5 working hours. Dedicated to flexible recruiting, best practice in flexible working, events and training, here they share their step by step guide to getting work ready after a career break.
Regain your confidence by understanding your skills
The very first step is to regain a handle on who you are in the workplace and what you really want from it, acknowledging the practical elements such as pay, commute and environment. Identify your talents (what you are good at naturally) and do a soft and hard skills audit categorising your strengths. This exercise alone will show you the unique offerings you have, affirming your value.
Identify, as well, your transferable skills and experience drawn from your entire career and from any career breaks. Doing this will reveal that you have even more to offer than you may have initially considered – widening your options.
If you feel out of touch with the latest technology and market trends of your target industry, don't just worry about it – do something about it. Do some research and find out what you need to be back on top.
Perfect your CV
Now you have a handle on your potential and direction, you're able to present yourself with confidence in your CV, keeping in mind that it will work best for you if you tailor it to the individual roles you apply for.
Keep it to two pages and don't be afraid to explain any career break, highlighting all the new transferable skills and personal strengths you've gained during it. Start with a succinct and authentic personal profile that you can adapt to individual roles to instantly convince the hiring manager of your qualifications and experience that match the job requirements.
Create an adaptable cover letter too and, to demonstrate you have done your homework and are up to date, cite challenges and recent trends in the sector relevant to the role you are applying for.
Create a dazzling LinkedIn profile
A LinkedIn profile is an absolute must for any job seeker but particularly important when you have had a career break. It's the perfect way to get in contact with old colleagues and clients as well as educating yourself with up to date industry trends and news.
Your opening headline and summary are key – use the headline space to showcase your specialism or area of focus and the summary to concisely convey your professional history, qualifications and personality.
Fit in some interview practice
You may be nervous about the prospect of a job interview, so get some practice in using friends and family – perfecting a confident hand-shake with lots of eye contact.
Make sure you know your CV inside out as it generally structures the process. Be clear on what your project examples are in response to competency-based questions.
If you've been out of an office for a long while, you may want to get yourself back into a workplace zone and think about the image you want to present based on the roles you are seeking. A wardrobe review may be in order or it could be a great excuse to visit the High Street for a confidence boosting revamp.
Get yourself out there!
At Flexibility Matters, we are not only matching flexible working talent to their ideal job roles in businesses around Sussex, but we also offer free events, such as networking and interview workshops to help all our members, whatevertheir backgrounds, get there.
Register on www.flexibilitymatters.co.uk or get in touch with us directly on email: emma@flexmatters.co.uk, Tel: 07810 541 599.