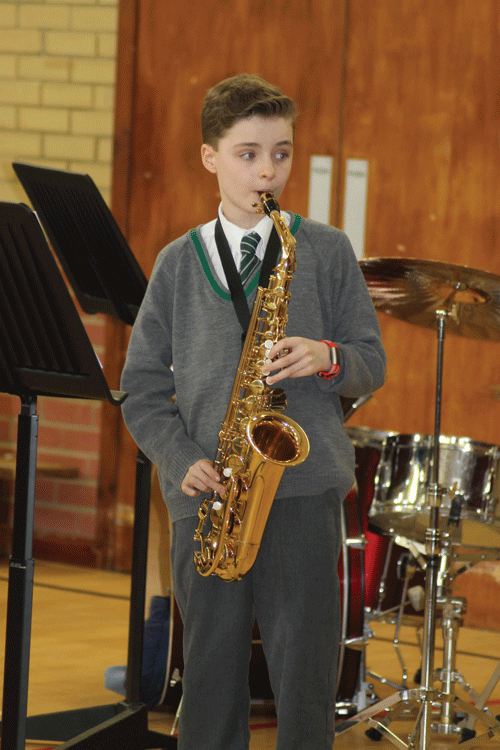 by Mr Adrian Perks, Headmaster
St. Andrew's School, Woking
In a world which seems increasingly to be driven by social media with its limiting and somewhat populist and opinionated messages, I have been concerned for some time that our children are increasingly isolated from a reality which still requires a broad and holistic view of the world to provide balance and clarity. There remains therefore, in our opinion, a significant need for our young children to be exposed to educational experiences which allow them to explore and investigate areas of learning. This will provide them with the tools to make better informed judgements in the course of their young lives.
This journey of broad discovery essentially starts at primary and indeed pre-primary level and provides all children with the opportunity to seek out and explore areas of interest and to develop talent which provide many with a lifelong love of learning. Over the years I have spoken to many parents whose main requirement, when considering the options for their children, is to ensure their children are happy. Happiness and thus mental health are of key importance in a world of increased pressure and expectations. Children supported and nurtured and indeed loved within their school will automatically have a head start and hopefully will develop a hunger for knowledge. Of course the breadth of study and the balance of the curriculum is also key and provides the option for all to explore their individual burgeoning interests. All children develop academically at a different pace. On many occasions I have had to reassure anxious parents that their child is not a failure because they are struggling with their spellings or their fractions. These are just moments in time in the life of a young person and should not be the basis of perceived success nor failure.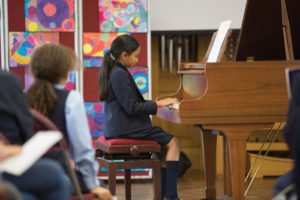 Confidence is key together with a large dose of resilience. So your child isn't going to win a Spelling Bee! But watch them play their musical instrument with pride and courage or hear them sing in front of an admiring audience. Look at their artwork and wonder at their developing sensitivity. Stand back in awe at their prowess on the hockey field and feel proud at their selfless teamwork and support for others. Marvel at their enthusiasm for their castle project in history or their ability to recite verse in French or Spanish. And admire them on the stage in the school production as a child you barely recognise as the one who you take home every day from school!
The impact of a broad and balanced curriculum is felt in so many areas and over the years as a Headmaster I have noticed a massive positive change in our children as a result of our focus on providing a broad curriculum. It is simple – not every child will be a star in maths or English but opportunity and encouragement in other equally important areas inevitably lights a flame. A flame which hopefully will burn brightly as the years pass by. The important aspect being the interest nurtured by allowing children to shine in areas other than the core boosts confidence. This is the key to learning and results in commendable achievement across the academic spectrum. Many schools have redoubled their efforts in these areas and have reaped the rewards for their pupils. Over the years our children have achieved significant recognition through scholarship or otherwise in many areas. Indeed this year we were fortunate enough to receive a record number of scholarships in art, drama, music and sport together with academic awards. I strongly believe that in a non-selective environment children are the beneficiaries of a structure which sets high expectations but more importantly provides a broad base for knowledge and ultimately confidence. A healthy antidote perhaps, to a judgmental world.
St. Andrew's School is a respected and thriving co-educational Nursery, Pre-Prep and Prep school for girls and boys aged 3-13. St. Andrew's seeks to create a nurturing and happy environment of trust and support in which all pupils are encouraged and enabled to develop their skills, talents, interests and potential to the full.
Next open mornings:
Saturday 3rd November 2018
and Friday 15th March 2019.
www.st-andrews.woking.sch.uk