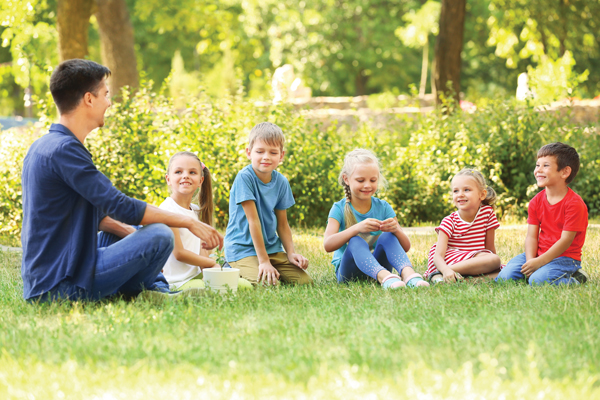 by Sian Cattaneo
Head of Brighton Girls
Increasingly, schools are recognising that their curriculum needs to be more relevant to real life experiences and help pupils develop skills that will be helpful beyond their classroom experience. In nurseries and primary schools, this is incredibly important as teachers and nursery leaders endeavour to engage pupils in learning and make it enjoyable and relevant. In recent years the development of the Forest School curriculum has shown that these additional experiences significantly enrich the curriculum and helps many pupils to be more engaged in their learning. At our school we have seen the introduction of Wild Beach School as another 'local' resource which is proving to be a great opportunity to venture beyond the classroom.
So, why is outdoor learning valuable in an increasingly busy and over-stretched curriculum? Cynics might say that it is just a 'gimmick' that doesn't really have any educational value apart from children getting some 'more fresh air'. With such a pressure on schools to create a rounded and relevant curriculum, teachers are acutely aware that time and relevance is precious and are focussed on priorities in terms of educational outcomes. These sessions are about making the most of natural resources, offering a range of new and potentially challenging experiences and developing personal skills and qualities.
Schools are recognising that while the content of the curriculum is essential, an information based approach is less relevant and that pupils needs to be able to problem solve, respond to change and be flexible and adaptable. Technology, particularly in a mobile form, allows us to have information at our fingertips, the key question is how you use that knowledge to manage the challenges you face.
Many of us acknowledge that much of what we learnt at school didn't really have any relevance to real life situations and that it seemed purely about information gathering. Outdoor learning takes this a step further in pupils getting more 'hands on' in a real life context (harder to replicate in a classroom!) and focuses on the learning outcomes and applying them rather than just gaining knowledge.
It could be argued that as a society we have become much more risk adverse and this is having a significant impact on future generations. Many schools use outdoor learning as a way of introducing risk taking in a managed way and in doing so, help pupils to build independence, resilience and problem solving. Roald Dahl once observed "the more risks you allow children to take, the better they learn to take care of themselves". This is undoubtedly what adults would want for any young person; the ability to take more personal responsibility and show initiative and self-sufficiency.
High quality outdoor learning experiences allow children to identify and assess risks more independently. Whether it be using a hammer for building a shelter in all types of weather or learning how to start a fire from scratch, these allow pupils to learn how to respond and negotiate their way around real life situations. We have frequently observed that often pupils are far more resilient than adults in the face of bad weather and will have more of a 'can do' attitude. We certainly all recognise that opportunities to get in the 'great outdoors' must be an important part of a children education. Not only will it give them a better understanding and appreciation of nature but also help them to understand the environmental challenges facing their generation. The process must begin from a young age if we are to change the culture of our society and to understand the human responsibility for nature.
At a time when children's inactivity and time inside is causing real concerns, an element of the curriculum that runs alongside the physical education programme is being seen as invaluable. Outdoor learning, by the very nature of the tasks is often collaborative learning and is focussed on problem solving, showing initiative and teamwork. Open ended tasks enable children to lead their own learning and not always be directed by adults. It is also our observation that children who may sometimes find the classroom environment somewhat challenging respond well to the 'freedom' of the outdoor setting and often find success and receive positive feedback. Outdoor learning often develops different skills and consequently different children may take the lead, which can have huge benefits for self-esteem. Outdoor learning also lends itself to developing children's natural curiosity and patience, as well as gross and fine motor skills. There is increasing evidence that working outside also has a huge benefit for physical and mental health.
We strongly believe that we increasingly need to look at the curriculum in a different way, to make it more about open ended learning and help children develop the skills that will be valuable in the future, rather than always be concerned about subject content. We are fortunate to have so many wonderful resources locally that we are able to make the learning experience so rich and vibrant and something we hope will make a positive lasting impression on children.
Sian Cattaneo is the Head of Brighton Girls, the only girls Prep in the heart of Brighton & Hove.
For any enquiries please contact 01273 280200 www.brightongirls.gdst.net, admissions@brightongirls.gdst.net