by Emma Cleary
Ten2Two Sussex
Part-time work often has a gender pay gap that's twice as big as the full-time pay gap, because it's not as well paid and it's mainly women doing it.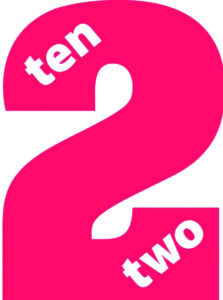 Yet are we happy as a nation to let the gender pay gap be explained away by the fact that men are largely leading our businesses and driving thought leadership rather than women? Simply because of what is being termed a 'motherhood penalty'? It's all too easy to view the gender pay gap this way – but there's more to it than that.
A lack of promotion hits part-time working mothers
Lack of women in senior roles is one reason the gender pay gap is present, although many organisations are working hard to alter this.
It's actually amazing what can be achieved in a 30-hour week. And if you take into account how productive part-time workers actually are – after all, they are always working to a deadline to get their work done in their hours – this may not present much less output than a full-time worker's hours.
Yes, it's true that senior part-time people may not want greater responsibility if they are already stretched to capacity with other commitments to fulfil elsewhere. But bosses must be careful not to assume this is always the case and be under-standing of employee's needs.
For example, if employers are expecting workers to shoe horn a full-time working week into part-time hours, this will only lead to burn out and ultimately, the employee will end up leaving.
Attitudes to part-time workers simply not acceptable
We have heard of cases where employers have said to their part-time workers, "If you don't like it, you know what you can do." This is simply unacceptable.
Part of attitudes like this feed into the old-fashioned thinking that presenteeism is more productive than part-time or absent remote workers. This has to change if any movement in gender equality at work is to really be achieved.
As a flexible recruiter, we work with countless forward-thinking businesses who don't take this view – and they see the benefits of flexible working really pay off in the long term.
Returnships – often one sided
Dare we say it, returnships can feel rather one-sided in favour of the employer and, in reality, don't solve the problems of the gender pay gap. For us, most returnships don't address what it is that women really need in the workplace.
Returner roles are generally full-time but often the issue is that women simply can't work full working weeks when they still have to carry the majority of the childcare burden. Not to mention caring for older parents and requiring flexibility to manage health issues as they get older. Ten2Two's recent research suggested women shoulder 63% of childcare responsibilities.
Time to address ageism – not just children
Ageism is the next big barrier that needs to be talked about.
We've seen Women's Hour addressing the menopause and work in 2018 – a big step that has until now been swept under the carpet. Fact is, until we bring issues like this into the open, we won't see real change in the way women rise through the ranks at work.
Deborah O'Sullivan, Managing Director at Ten2Two, says, "We believe that flexible working can play a big role in closing the gender pay gap once and for all. As we're increasingly seeing, senior roles can be done part-time, and yet there's a widely held view that the more senior you become, the more hours you have to work. It's simply not true."
"We know, the more senior you become, the more skilled you become at delegating and organising your time and resources and using your own skills in the best way possible, so there's no reason senior positions can't be part-time."
If you'd like to hear more from Ten2Two Sussex on the subject of flexible working, please contact
Emma Cleary at emma@ten2two.org